Tivon I. Sidorsky
MD, MBA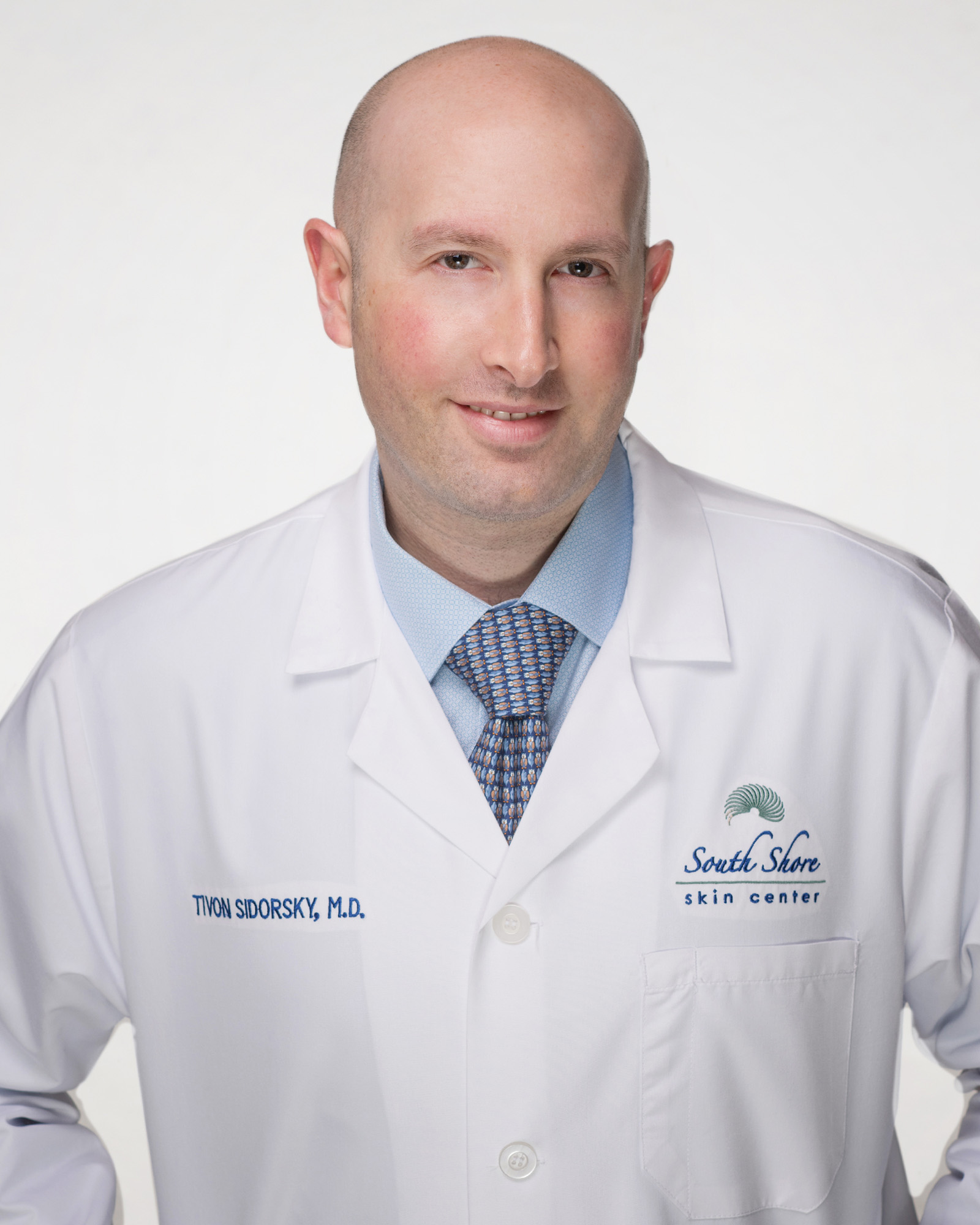 About
Tivon I. Sidorsky, MD, MBA
Tivon I. Sidorsky, MD, MBA is a board-certified Dermatologist whose practice includes medical, surgical and cosmetic dermatology. After graduating with honors from Wesleyan University, Dr. Sidorsky received his medical training at Dartmouth Medical School, where he was elected into the Alpha Omega Alpha (AOA) Honor Medical Society, and was named a Syversten Scholar for his academic excellence, humanitarianism and community service. He earned a Master of Business Administration degree at Dartmouth's Tuck School of Business. He completed his dermatology residency at the University of California-San Francisco. Dr. Sidorsky has published research in clinical dermatology, innovative clinic modeling and infectious disease in leading dermatology/internal medicine journals and dermatology textbooks. Dr. Sidorsky is an active member of AOA, the American Academy of Dermatology, the Massachusetts Academy of Dermatology, and the New England Dermatological Society. He is on staff at Beth Israel Deaconess Hospital.
Education
B.S. Wesleyan University Middletown, CT – 2004
M.D. Dartmouth Medical School Hanover, NH – 2010
M.B.A. Tuck School of Business at Dartmouth Hanover, NH – 2010
Professional Memberships / Affiliations
American Academy of Dermatology Massachusetts Academy of Dermatology
New England Dermatological Society Alpha Omega Alpha (AOA) Honor Medical Society
Certified
American Board of Dermatology
Honors and Associations
AOA Junior Year Inductee
Syversten Scholar
Clinical
Internship: Internal Medicine Dartmouth-Hitchcock Medical Center Lebanon, NH – 2010-2011
Residency: Dermatology University of California, San Francisco – San Francisco, CA – 2011-2014
Dr Sidorsky
sees patients in:
Was this helpful?
Dr. Sidorsky would love to meet you!