South Shore Skin Center offers high-quality, compassionate dermatology services for all your skin care needs.
South Shore Skin Center provides comprehensive medical, surgical and cosmetic dermatology services, including Mohs surgery and our renowned medical spa. We are dedicated to all aspects of skin wellness.
It is South Shore Skin Center's mission to provide expert, compassionate care to all children and adults who seek consultation and/or treatment of skin disorders, or who wish to take advantage of the latest advances in cosmetic dermatology treatments to improve their skin health.
Founded in 1984 and celebrating more than 30 years of excellence, the south shore's most established dermatology practice provides outstanding, comprehensive, ethical care to patients throughout the area including Cape Cod, Boston and eastern Massachusetts.
What We Provide
Our Services
Our committed staff has the expertise and experience to treat all your medical, surgical and cosmetic dermatology needs. We are a full service, in-house provider, so there will be no need to travel elsewhere. Save time and energy and start your complete skin care journey here.
MEDICAL DERMATOLOGY
Our providers are committed to delivering excellent, up-to-date, and individualized skin care and we welcome patients of all ages. Our medical expertise spans the spectrum of skin disorders ranging from acne and psoriasis to cutting edge skin cancer screening and treatment.
SURGICAL DERMATOLOGY
Are you in need of a surgical process that removes a skin lesion or have acne scars that cause you distress? Our board-certified dermatologists are here to help. We offer a full range of surgical and minimally invasive procedures for improving your skin's appearance and function.
As well, we specialize in Mohs Micrographic Surgery, the most advanced procedure available to treat skin cancer. This procedure offers the highest cure rate available leaving the smallest scar. Mohs surgery has become the gold standard of treatment of skin cancer. Our dermatologists are highly skilled in this state-of-the-art technique.
COSMETIC DERMATOLOGY
Our team provides only the highest standard of care in aesthetic treatments. We are committed to working with you to achieve your needs. We offer a comprehensive suite of cosmetic therapies.
SKIN CONDITIONS
Skin disorders vary greatly in symptoms and severity. They can be temporary or permanent, and may be painless or painful. Our Board-Certified Dermatologists are experts in skin care with extensive training in the structure and function of skin, and we are committed to addressing and resolving your skin health concerns.
About Us
Meet Our Providers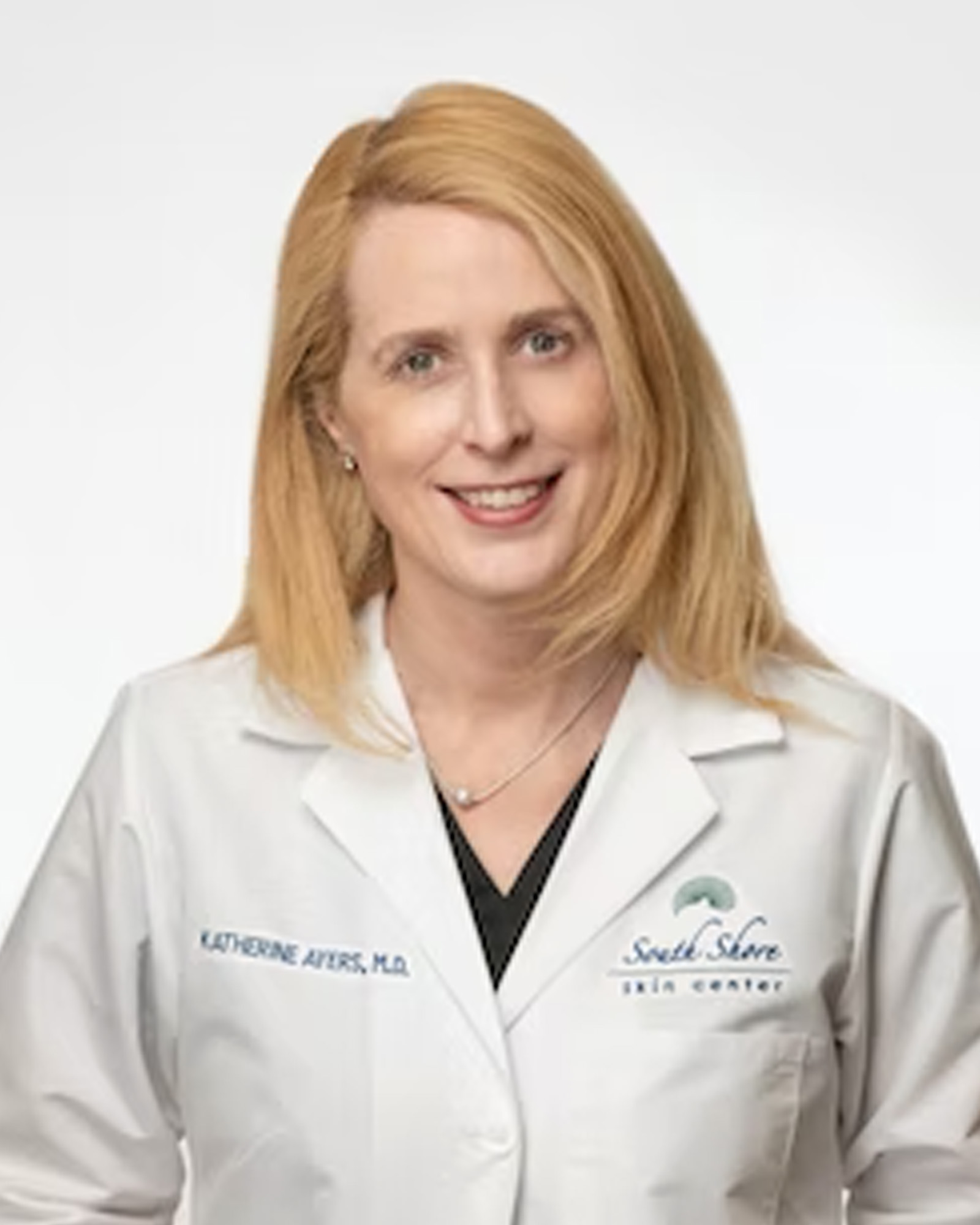 Katherine J. Ayers, MD
Navid Bouzari, MD
Emily R. Breton, PA-C, MMS, MPH
Casey Brown, PA-C
Lara K. Butler, MD
Rhiannon Dunne, NP
Nicole I. Giardino, APRN, FNP-C
Lenae Guggenheim, LE
Mark D. Hughes, NP-C, APRN, MSN, MAT, BSN, BAP
Lindsay Kaplan, DNP, FNP-BC
Why we stand out
Success in Numbers
Our Blog
Patient Education
Keep Your Spring Free from Rosacea Flare-Ups This April, Rosacea Awareness Month, we're offering a few tips to help keep spring rosacea flare-up to a minimum Spring brings warmer...
read more
Soak Up the Sun—Safely Prevention and early detection are important tools to fight skin cancer May is Skin Cancer Awareness Month, which means it's the perfect time to learn more...
read more